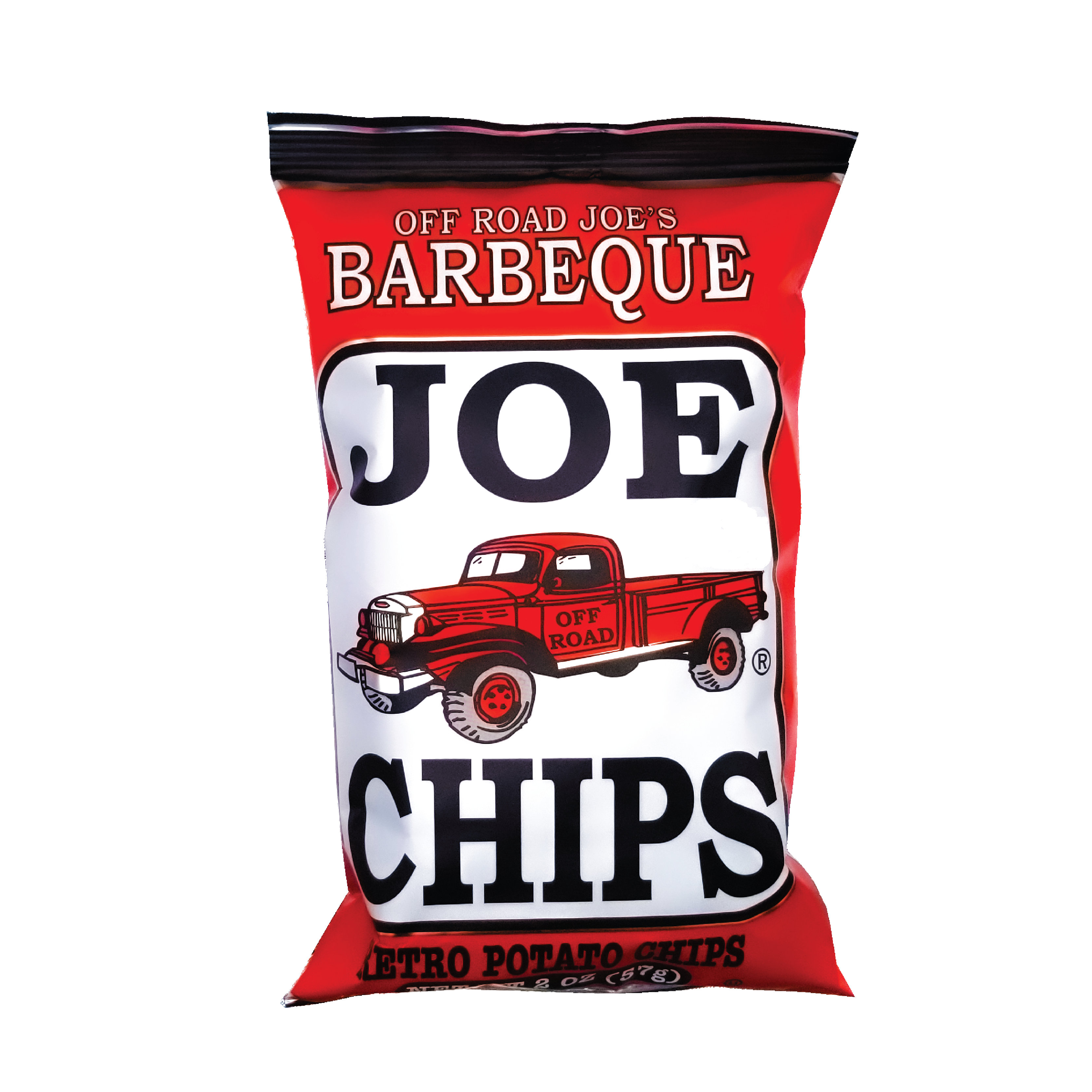 Not that I have any business cards... but if I did, I would probably have the title CWO - Chief Wandering Officer. That's because a good deal of my time is spent wandering around the countryside. One day, in the middle of nowhere, I came upon a restaurant with a sign that just said B-B-Q. Well, the ribs they served had the most bodacious bbq sauce ever! I ended up winning the recipe in a poker game and it became the inspiration for Off Road Joes™ BBQ Chips.
JOE TEA ® getting into the potato business is far less crazy than it sounds . . . You see, my whole family - Grandfather, Grand-Uncles and Father - were all potato men. I wanted to be different and went into the Tea business. Then one day a potato chip guy called and said I want to buy your Tea Company and sell JOE TEA ® with my chips. I thought to myself- That's a GREAT idea!" But, instead of selling out we said Heat up the Kettles because JOE CHIPS ® are Cooking™!
We start with select potatoes and a very, very hot kettle. Then, we hand cook one batch of JOE CHIPS ® at a time (just the right amount of time) using all natural ingredients. This ensures the crunchiest of chips and the gnarliest of looks. And if by chance these chips make you a little thirsty . . . wash them down with some JOE TEA ®!
Enjoy.
DO YOU LIVE IN NJ?
Order your favorite Joe Tea and Joe Chips here for the fastest shipping and the best prices. Our trucks make deliveries all around Jersey weekly.