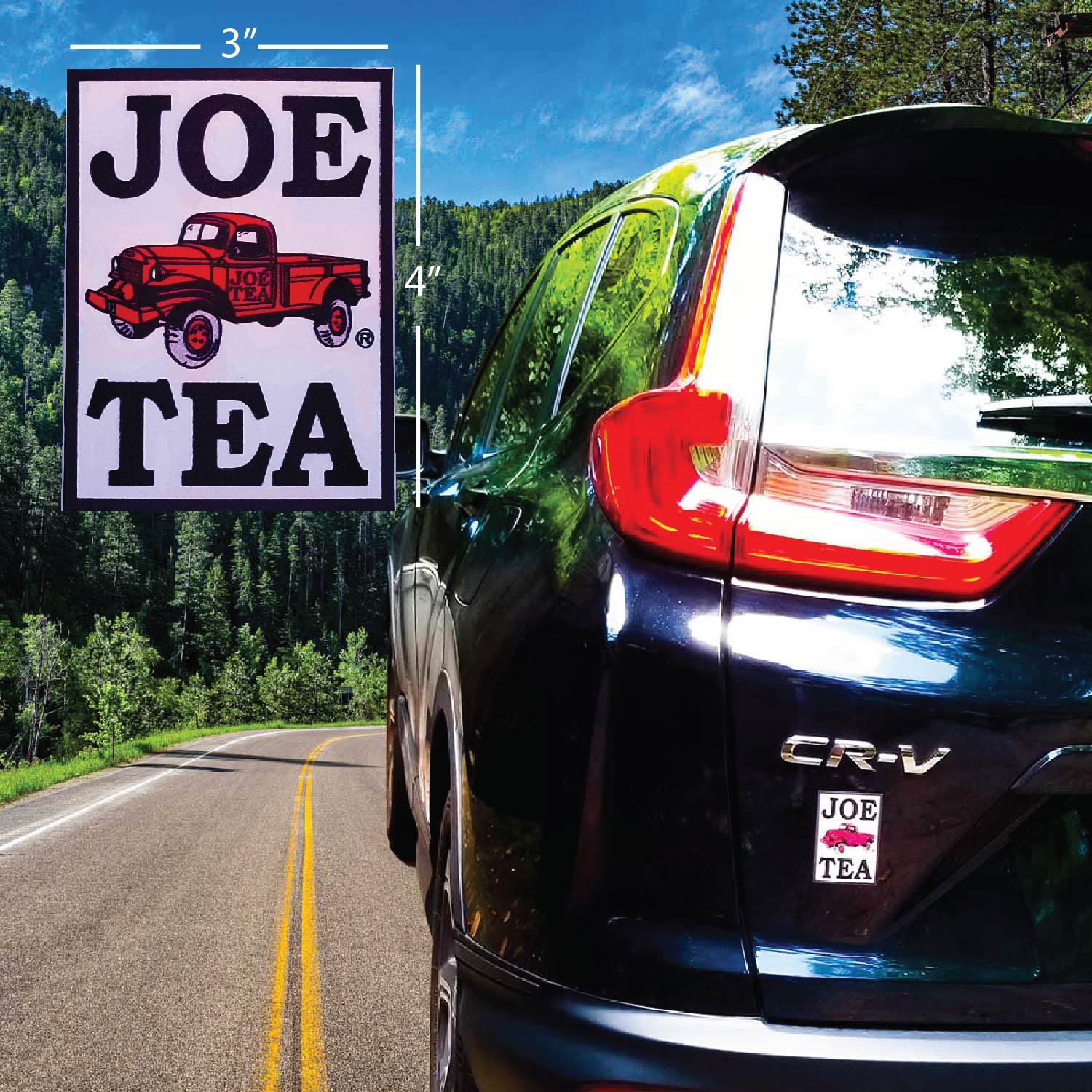 Love Joe Tea?
Slap this decal on your car and let the world know it!
Dimensions: H: 4'' W: 3'' 
DO YOU LIVE IN NJ?
Order your favorite Joe Tea and Joe Chips here for the fastest shipping and the best prices. Our trucks make deliveries all around Jersey weekly.