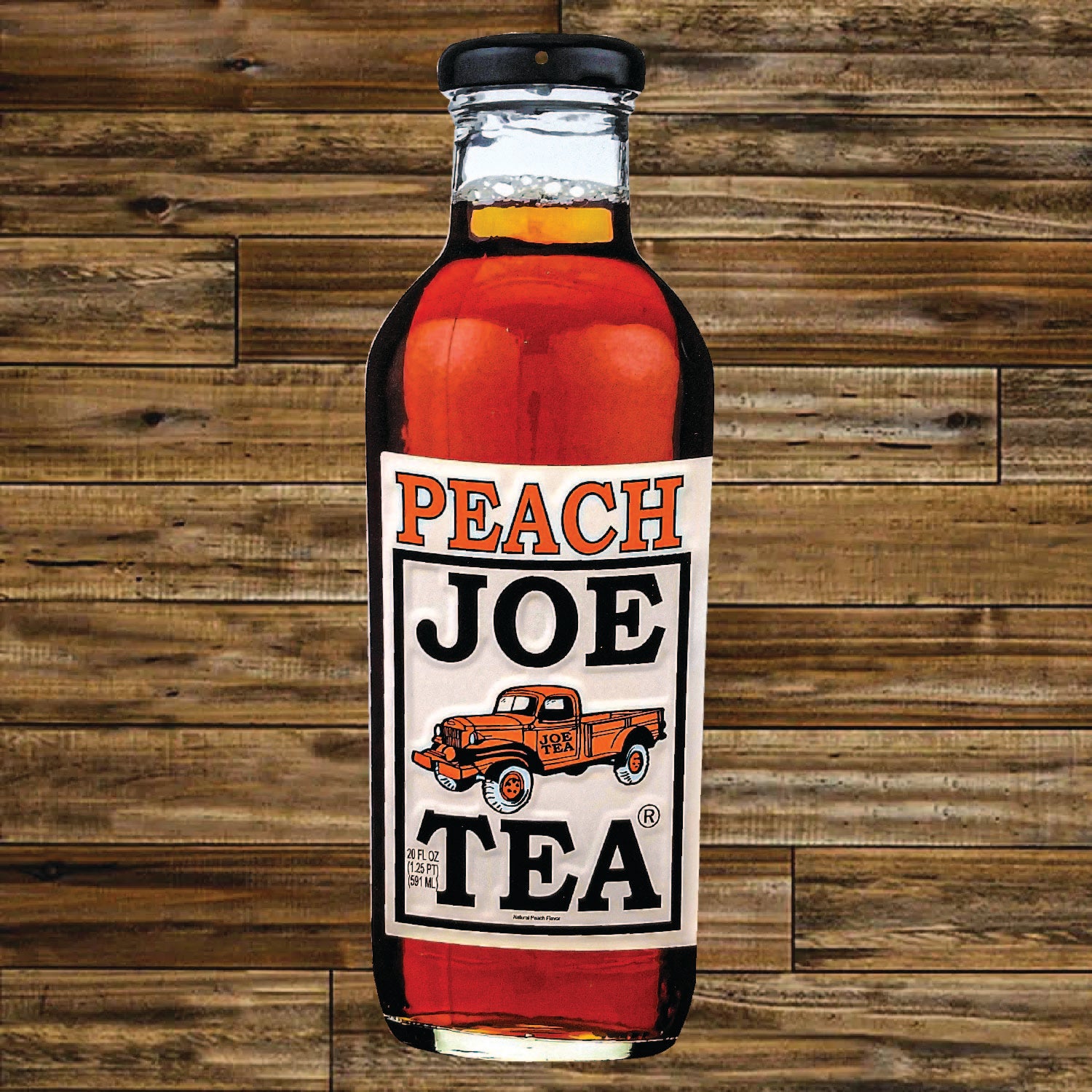 Peach Tea Sign – Embossed Aluminum
This Joe peach tea sign hangs in many of leading gourmet retailers around the world. It is now available as a sign to decorate a favorite wall with. It makes a great gift item or a gift to yourself. This memorabilia is signed on the back by Joe and if you send a brief passage, he'd be happy to precede his signature with it. As in:
To Robin:
"The world's number one Joe Tea drinker"!
Joe
NOTE: Please write your passage in the special instructions section during checkout. 
DO YOU LIVE IN NJ?
Order your favorite Joe Tea and Joe Chips here for the fastest shipping and the best prices. Our trucks make deliveries all around Jersey weekly.