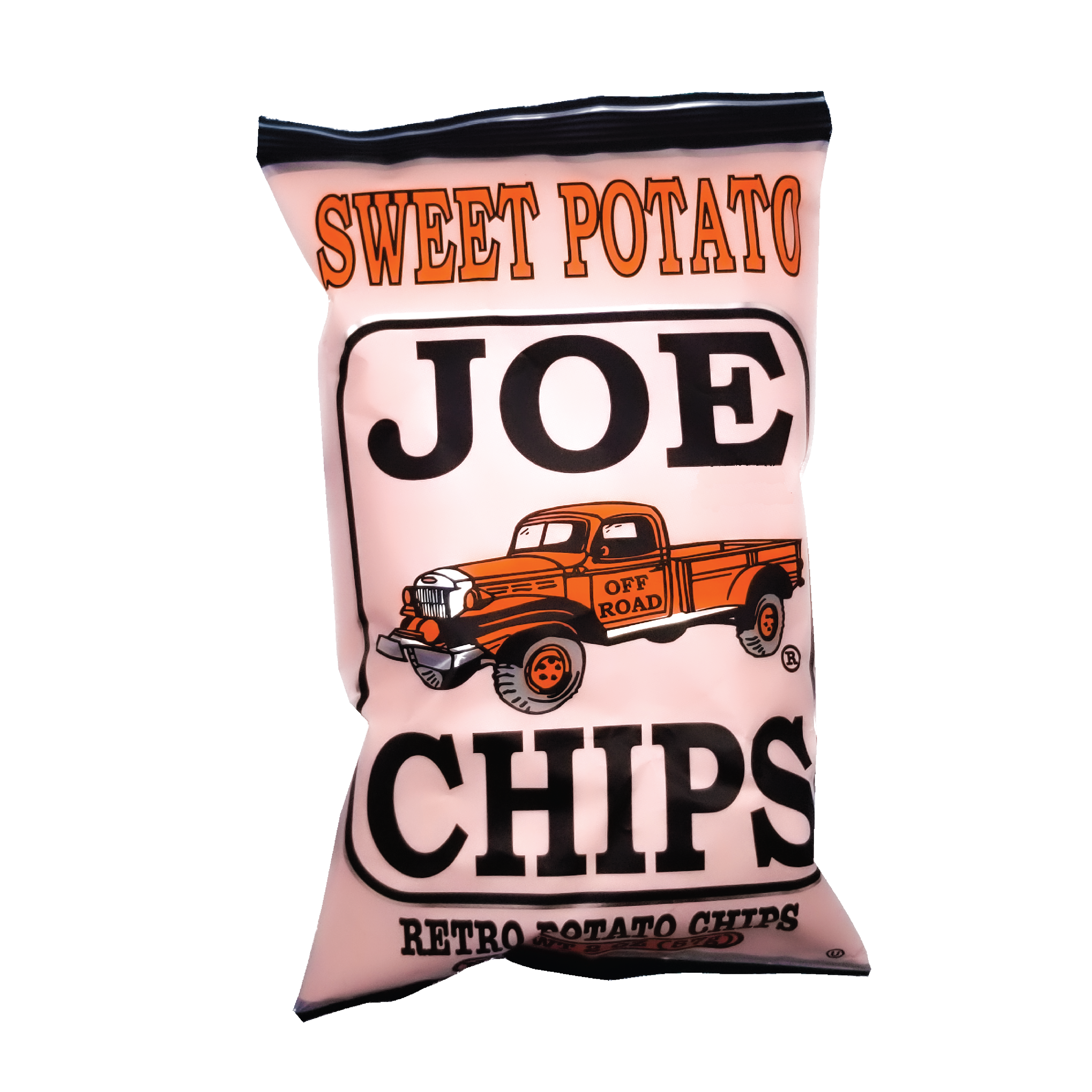 Off Road Joes™ Sweet Potato Chips® will wake up the sweet potato chip lover in you! If you've™ never enjoyed my chips - you're™ in for an amazing taste experience! This awesome snack is a tasty source of potassium. And gnarly as the are, you will never find two chips that are exactly alike!
We start with select potatoes and a very, very hot kettle. Then, we hand cook one batch of JOE CHIPS ® at a time (just the right amount of time) using all natural ingredients. This ensures the crunchiest of chips and the gnarliest of looks. And if by chance these chips make you a little thirsty... wash them down with some JOE TEA ®!
Enjoy.
DO YOU LIVE IN NJ?
Order your favorite Joe Tea and Joe Chips here for the fastest shipping and the best prices. Our trucks make deliveries all around Jersey weekly.